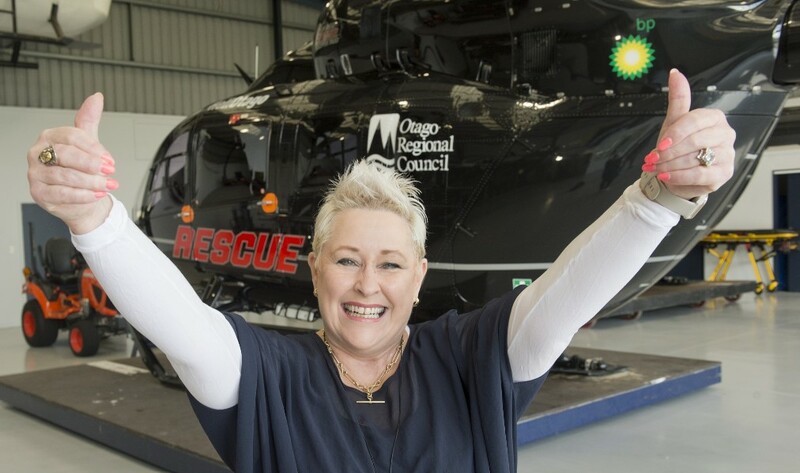 Suzanne Prentice is singing the praises of the Otago Regional Rescue Helicopter crew after having a major heart attack in Invercargill earlier this year.
The 63-year-old award-winning country singer believes if it had not been for the emergency service, she would probably not be around to talk about it today.
"I lead a busy life and I had just got home from a meeting. I had dinner and all of a sudden I started to get this pain in my neck.
"I said to my husband, 'can you come and have a look at this?' and the next thing I knew, I was on the floor and the pain was absolutely intense."
The ambulance was called and she was taken to Southland Hospital.
"That's when I went into cardiac arrest, and the next thing I know, I was in the Otago Rescue Helicopter heading for Dunedin."
When she woke up during the flight, there was a moment of confusion, panic and fear, but then she realised where she was and that she was in safe hands, she said.
"The biggest thing for me was I thought, 'oh God, it's a helicopter' and I was concerned about that.
"I must admit, being in the helicopter and seeing everybody there, I knew I was in good hands.
"I didn't know what had happened, but I just felt the calmness in there."
View original story by John Lewis for Otago Daily Times here