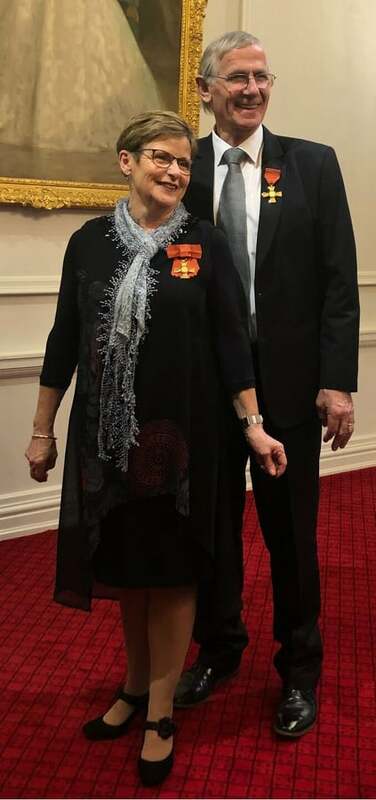 Despite his humble summary, his decades of service have been recognised in this year's New Year Honours as he was made an Officer of the New Zealand Order of Merit for his contributions to aviation and conservation.
Unusually for the honours list, his wife and business partner Rosslyn has received the same honour at the same time.
The nods came as a huge surprise to the Outram pair, who have run Helicopters Otago since 1993.
"It was a bit out of left field," Mr Gale said.
"You just go about your day's work and do it the best you can, and you try and be good to all, but sometimes you've got to break a few eggs to make a pavlova.
"It can be a bit of a rough ride sometimes, but overall it's been a big journey we've been on."
From starting out with one helicopter and doing primarily agricultural work, the business now owns and operates 17 helicopters and provides emergency air ambulance, commercial, agriculture, and pest control/eradication services.
Over 21 years the service has delivered more than 10,000 patients to Dunedin Hospital.
While the pair have worked together as a team since the outset, Mrs Gale said she was shocked by her honour.
"I'm only doing what hundreds of other wives and businesspeople do, day to day duties, but that all forms part of it.
"After thinking about it, I thought 'well, mine's more for the team'."
Her role was primarily behind the scenes, from organising logistics for pest control operations to co-ordinating pilots, helicopters and equipment.
As the wife of a pilot, and with two of their three sons also flying, she acknowledged there had been a few nerve-wracking moments over the years.
Given the 24/7 nature of the business, there had also been plenty of sacrifices.
One day, the pair were supposed to be going to a wedding when Mr Gale was called out for a fishing surveillance job early in the morning.
"I promised Ros that I would definitely be home in time to go to the wedding at 2pm," he said.
"By the time I got back, I think damn near the honeymoon was over."
He also only made it to his eldest son's 21st at midnight, after being called out to a rescue.
"I think anyone who's in this game, you're in it because you're devoted to it, you're committed to it, and you have to be committed to it because it just wouldn't work."
Getting the contract for the air ambulance service was a big undertaking, and something Mr Gale believed was vital.
"Down here, it doesn't matter who the patient is, where the patient is, where they come from, they should be given the ultimate care, and they shouldn't be discriminated against because they live in some odd place in our remote little part of the country," Mr Gale said.
The rescue side of the business usually got the headlines, but the conservation side was something the Gales were particularly proud of.
They have carried out successful pest eradication projects around the world, from Alaska to the Pacific.
"We've been able to make a little bit of a difference, and that's nice," Mr Gale said.
When asked if the pair, both 65, will ever slow down, Mrs Gale burst out laughing.
"I'd like the answer to that too."
As for Mr Gale?
"No, I've got unfinished business."